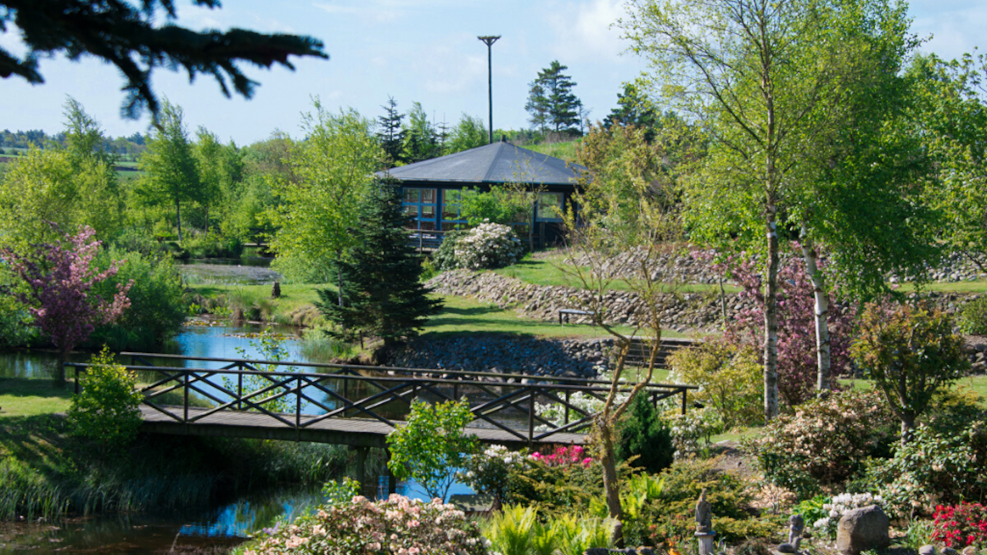 Café Flamingo
Enjoy good traditional Danish food or just a cup of coffee and cake in the beautiful surroundings of Flamingo Nature Park at Vemb.
Here is peace and quiet and a lovely nature.
There are no flamingos here, but in return there is a good opportunity to greet peacocks, swans and if you are lucky you can see a sea eagle hovering over the Café.
If you at the same time get a tour of the garden, you can hear all the amazing stories hiding here. For example, the garden is created by unhappy love that happily ended happily.
Have a wonderful experience with delicious food in the beautiful West Jutland nature. Café Flamingo is open every Sunday from May 1 - September 30 and in connection with parties.
Flamingo Nature Park
Visit our beautiful nature park and have a unigue experience. Small "rooms" and oasis spread out in the park make the perfect settings for an extraordinary picnic. Bring out picnic basket and find your favourite spot to enjoy the park and the calm atmosphere.
Naturparknissumfjord © 2023