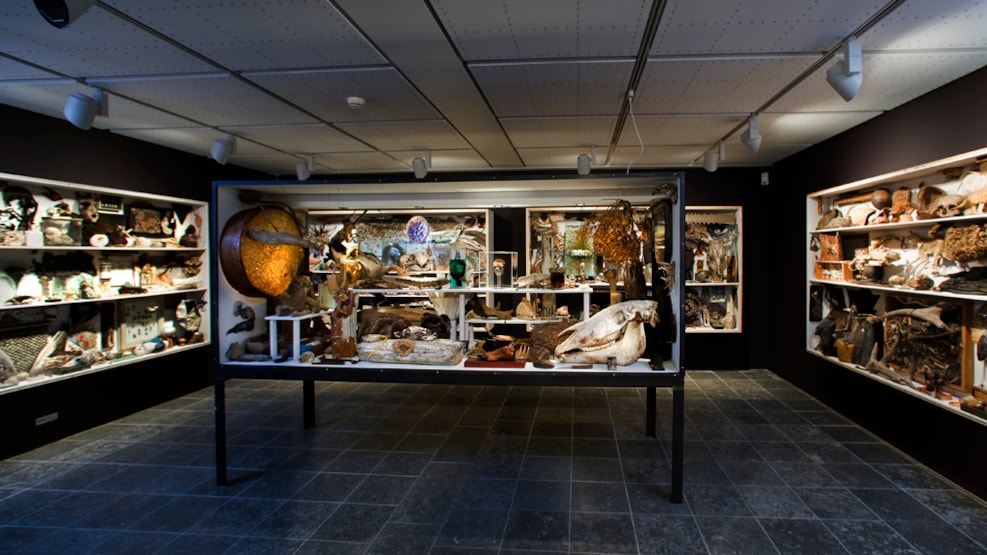 Wonder Chamber - Holstebro Kunstmuseum
In John Olsen's Wonder Chamber at Holstebro Art Museum, the whole family can explore between glass cabinets and showcases and encounter wonderful things from the world of nature.
Here you can find, among other things, birds of prey claws, turtle shields, dried berries, a peeled cap, a human fetus, half a brain in alcohol, eggs of all shapes, horseshoes, carrion, a shrunken head from Ecuador, a petrified mammoth tooth, an entire pencil case full of wishbones, a pair of old underpants, strange branch knots, several stuffed birds, a horse skull, walrus teeth and much more.
The exhibition mixes biology, history and art with imagination.
Here are more than 550 objects for children and adults to explore.
Naturparknissumfjord © 2023