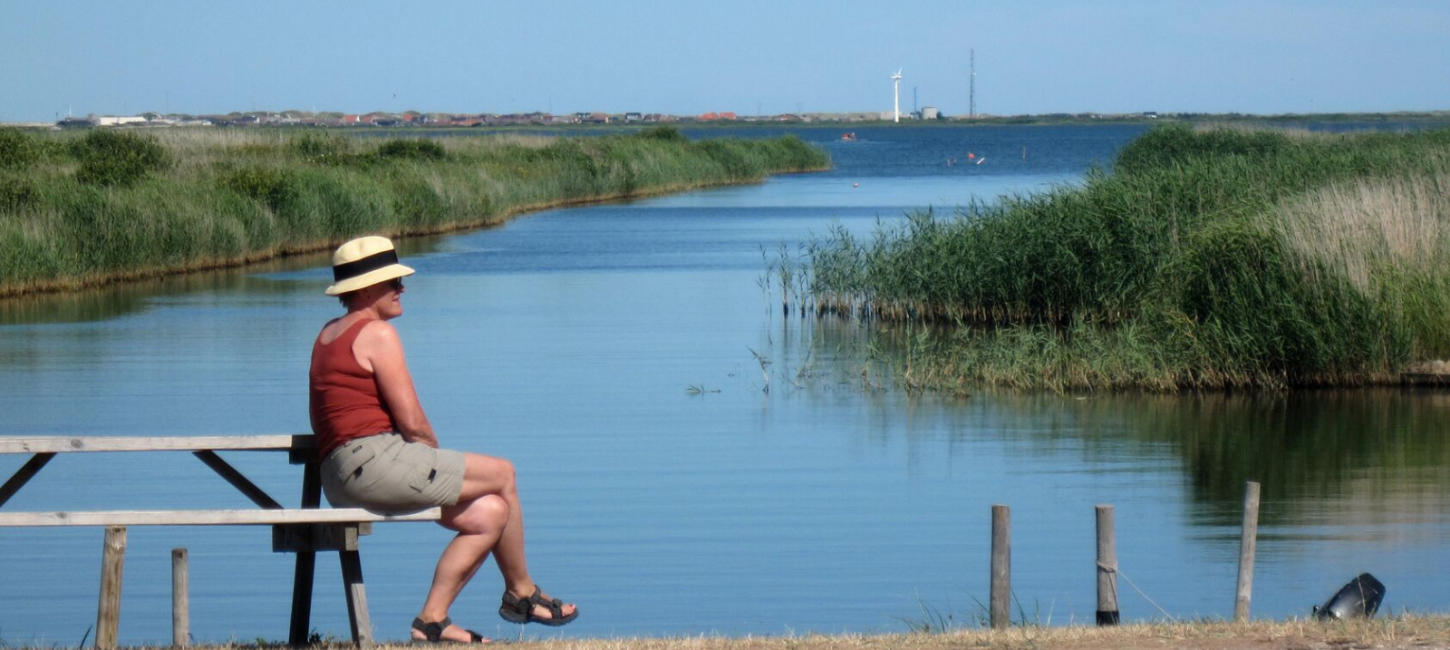 Hiking around Nissum Fjord
Photo:
Kristine Kristensen
You can hike all the way around Nissum Fjord along a 70 km route marked in red.   Stay at shelters and campsites on the route. På kortet over vandreruter har den navnet Nissum fjord vandrerute - stor rute. Den kan downloades til GPX Viewer på smartphone!!!!!
Praktiske informationer
Man kan parkere ved en af fjordhavnene og gå derfra. Se på kortet til højre hvor der er overnatningssteder, og læs mere om stederne nedenfor. 
Nogle steder kan stiføringen gå gennem indhegningen. Lad ikke hunden løbe ud i lang snor, hvor der er kreaturer, da det kan skabe uro blandt dyrene og skabe farlige situationer. Hunde skal altid føres i snor. 
I løbet af 2019 vil der komme shelterovernatning ved fugletårnet i Gørding. Se boks til højre.