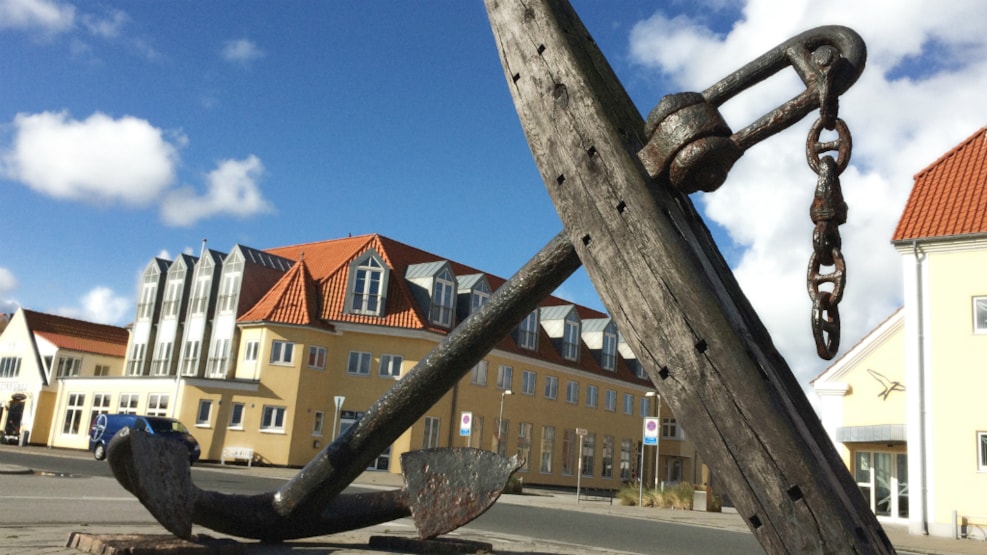 Alexander Nevsky's Anchor
The emergency anchor from the stranded Russian frigate Alexander Nevsky is today a landmark for the Port of Thyborøn. The anchor was salvaged by a wreck fisherman back in 1958.
The anchor at Thyborøn Harbor is part of the story of the Russian warship Alexander Nevsky, which encountered the reef at Høfde 41 near Rønland at 2.30 at night, September 25, 1868.
The strong currents of the haze and the North Sea were partly to blame for the ship getting so far off course.
Throughout the night and morning, rescuers, local fishermen and the ship's crew fought to rescue the 724 men aboard Alexander Nevsky ashore. Among the 724 was the Tsar's son, Grand Duke Alexei.
At the Coastal Center in Thyborøn you can see more about the history and see artifacts from the ship.
Naturparknissumfjord © 2023