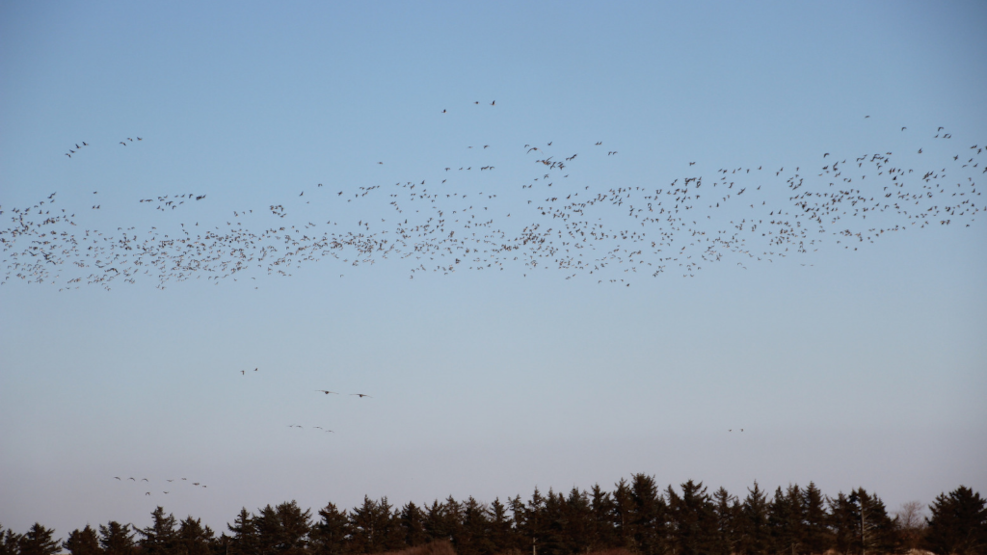 Bird island, bird tower and nature trail in Thorsminde
The island - also called the Bird Island - is located on the coastal town of Thorsminde on the North Sea facing Nissum Fjord, which contains some of West Jutland's most important bird areas.
The fjord has international significance for ducks, geese and wading birds. Parts of the fjord and some land areas are laid out as a sanctuary to protect the resting and breeding waterfowl. 
During the flowering period from mid-June to early August, there are thousands of purple cucumber herbs that bloom in the acidic marshes and meadows of seaweed. Be aware that purple cucumber herb is protected just like other cucumber herbs.
In the spring, you can experience deer and foxes in the tube forest, which are used for safe storage. In the fall you can gather berries and herbs for your spice nap.
Local tale...
The island Fugleøen is not an island at all
The island Fugleøen is actually not an island.
But it once was.
Until the 1950s there was a canal where the road Havnevej makes a bow at the small dinghy harbour. The water was shallow, so the
children of the town bathed there. The skipper with flat-bottomed boats also used the canal as a shortcut to the bay which was called Ballerbugten.
It was a good spot to fish.
Today the canal is filled up – and many locals go for a walk on the "island".
The island Fugleøen is located in the Nature Park Nissum Fjord, with an abundance of wildlife.
There are reams of birds – from ospreys and cormorants to ducks and geese. Furthermore, there are shrubs with wild berries and herbs for
snaps – and if you are lucky, you will meet deer and foxes as well.
Naturparknissumfjord © 2023