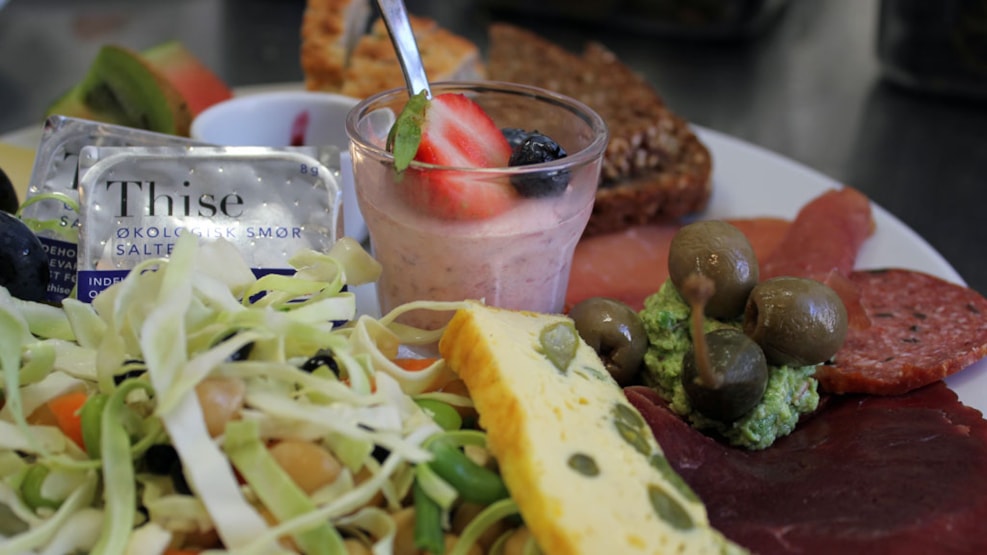 Bovbjerg Lighthouse - Café
For guests with a penchant for local fresh food, sustainability and home baking, the café at Bovbjerg Lighthouse is the perfect place.
Fish, sausagges, North Sea cheese, vegetables from local producers, lots of homemade accessories and delicious homemade cakes.
The menu changes with the offer, so you are always guaranteed fresh and seasonal ingredients.
The lighthouse's volunteers welcome you inside.
Guests with a taste for ecology, local and fresh produce, and home-baking will find that the lighthouse's café is the right place for them. Fish, venison, North Sea cheese, vegetables, and delicious homemade cakes. Sunday there is a cake buffet filled with homemade cakes and bread.
In the lighthouse keeper's old, but cozy rooms, the volunteers will tempt you with both salty and sweet things of a high quality. Here dominates a wonderful homeliness that the lighthouse is so well-known for.
Here you can taste the delicacies while overlooking the North Sea, and when you have had enough of that, you can look at art, explore the history of the lighthouse, buy local craft and homemade jam in the shop, or climb to the top of the lighthouse and experience the breathtaking view from there.
Naturparknissumfjord © 2023