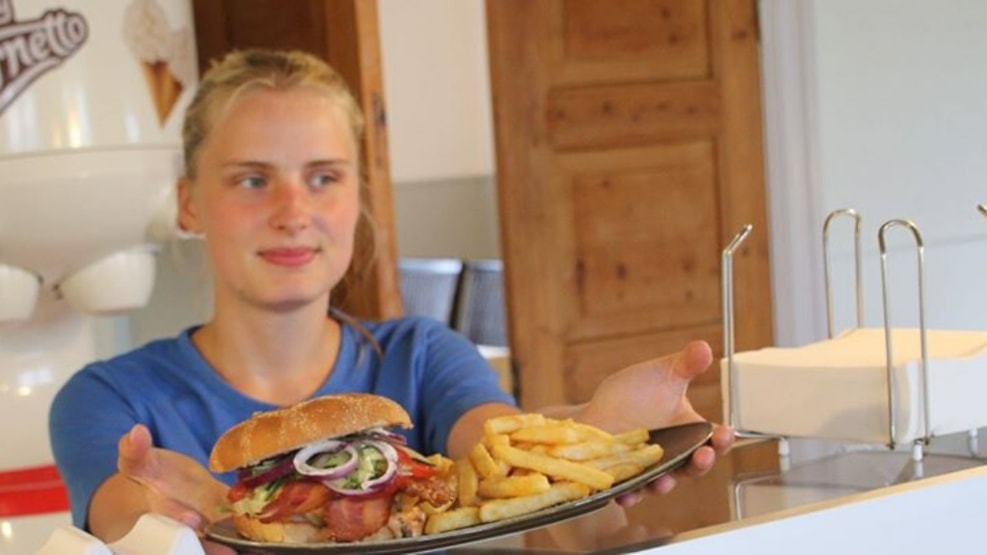 Café Fjorden
Nissum Fjord Camping's new Café Fjorden makes it easy for the family to enjoy the delicious hunger between all the experiences in nature. On the menu are light breakfast dishes such as burger, sausage and pita, as well as coffee and cake.
Visit the new Café Fjorden at Nissum Fjord Camping close to the North Sea, offering light lunches such as burger, sausage and pita.
The café also offers coffee and cake between 11 am - 4 pm.
Nissum Fjord Camping is a perfect starting point for campers who enjoy the very varied nature found in West Jutland, for example Husby Klitplantage with the second route, which starts and ends at the port of Helmklink. You can also go on a nature safari in a tractor bus, after mushrooms, birds, wild game or snakes.
Naturparknissumfjord © 2023