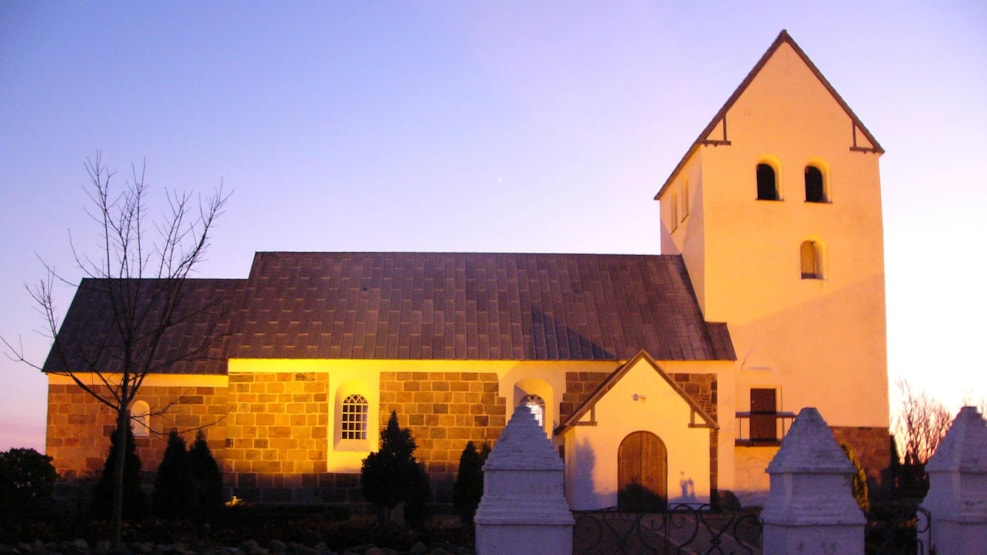 Handbjerg Church
Handbjerg Church is a beautiful old church situated on a hill overlooking the Limfjord.
The Church was built late in the 12th century of granite ashlars on a slanting edge footing and it has a lead roof.
The church may have the most beautiful monument over the deacon's choirbellringing.
Looking carefully high over the place where the deacon door was, you will see in an ashlars a half-circle-shaped carving - here was the suspend of the little bell fastened.

The ashlars-built communion-table contains a tomb of a saint.
The door of Linde's sepulchral is beautifully carved and has biblical subjects.
The two small paintings in the church are probably panels from a now disappeared chair from a large establishment.
Naturparknissumfjord © 2023