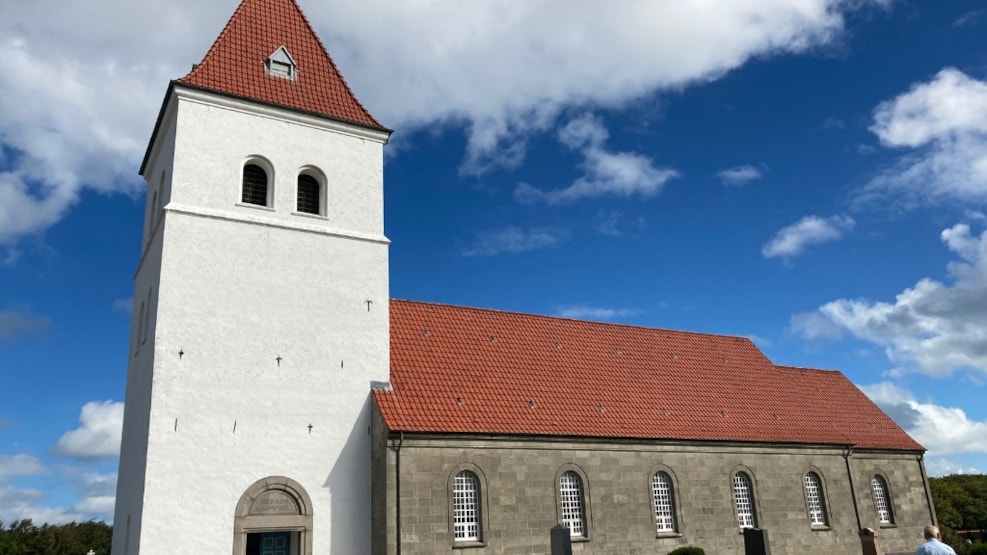 Harboøre Church
The best furniture from the old church in Harboøre was recycled in the current Harboøre Church.
It is not of great art-historical significance, but can be regarded as evidence of poor fishermen's willingness to sacrifice through the ages on the rugged Jutland West Coast.
Harboøre Church is first mentioned around the year 1330 in Ribe Diocese's list of churches. The first stone church in Harboøre can therefore be from around the year 1200.
The next church from around the year 1500 was demolished in 1909, where it had become too small. The lower part of the tower from the old church has been preserved. The church is built of gray cement stone, cast on the site by the residents of the parish.
The present church was erected in 1910. The blocks of granite in the tower are from the old church. The inside of the church was restores in 1959 in a simple way.

The Roman font, the altar and the pulpit form the 17th century all originate from the old church.

On the southern wall a memorial for 2 crews, who drowned in 1862-1863, is to be found.
Naturparknissumfjord © 2023