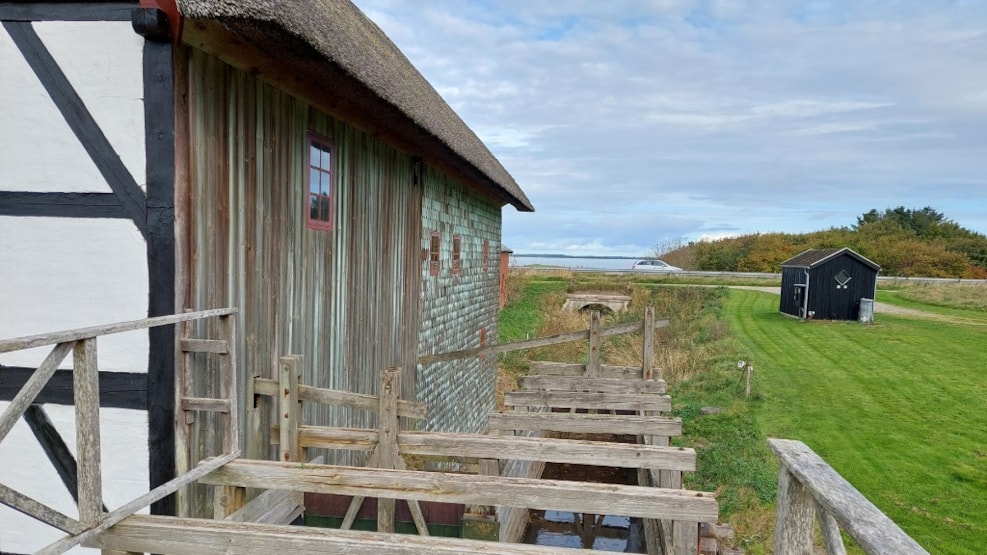 Hike - Aa-mølle
Visit the old watermill Aa-mølle, which is first mentioned around the year 1500, when it belonged to Gudum Kloster.
Since then, the mill has survived incidents that could have cost it its life several times.
Thanks to the major renovation, grain can now be ground again at Aa-mølle. The mill is in operation during the summer - see more info in the mill.
Feel free to look inside. The mill is open and free to visit. The millfarm is private.
On the hike to Jeppes Led you will pass the first Aa-Mølle. The original mill building and farm were placed closer to the water, but they were flushed into the inlet in a storm in 1839. Find more information inside the mill.
When you are standing by the information sign just south of the preserved oak scrub, go up the hill just behind you. Here you will find a view over Resen Kær(Pond) and Tangsgård. Aa-Mølle got its water from Resen Kær before it was drained.    
Naturparknissumfjord © 2023