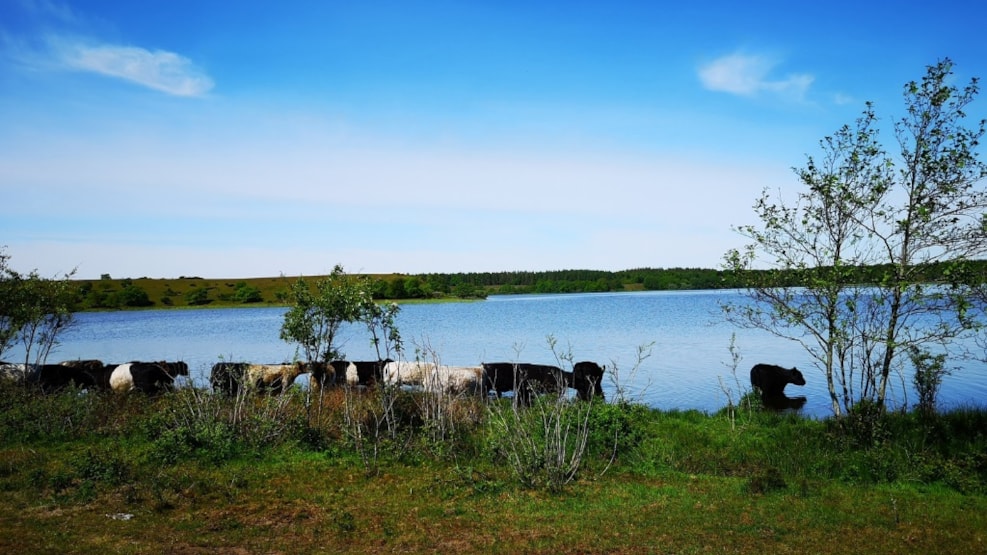 Hike - Ådalstien - Flyndersø
Along the slopes, the river trail turns 3.5 km around Stubber Å.
The tour takes you over moss and overgrowth, along the extensive heathlands and through the old crooked oak trees.
From the view point you can see Flydersø, which stretches for 8 km to the north, where it runs into the Karup Å.
On the trip you pass several "kettles holes" which are formed at the end of the ice age. Each dead ice hole marks where the ice left a mighty ice lump, while the ice cap itself melted away. Fly lake is formed by late-strips of continuous kettle holes.
There is a rich bird and animal life around Flyndersø. If you are lucky, you can see the fish eagle hunting over the lake, a lizard sunbathing or a deer hunting for food. Maybe you also encounter tracks of otters.
Naturparknissumfjord © 2023