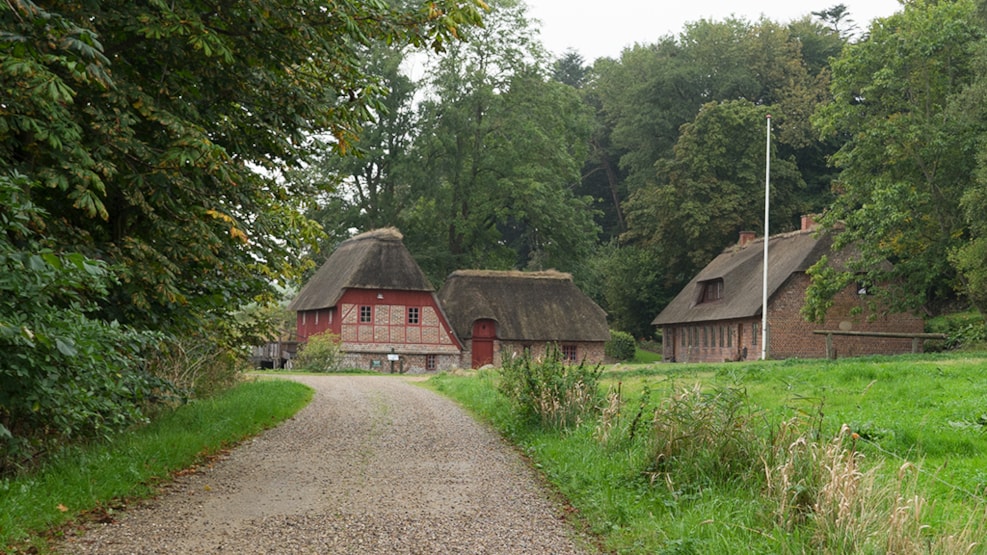 Hike - Kløverstierne in Gudum
The landscape around Gudum was shaped during the ice age.
Klostermøllen, which dates from the 15th century, is located in the meltwater valley Trælborgdalen. The mill is today owned by the Tovborg family, who can trace their affiliation to the mill all the way back to 1854.
Experience the old Gudum Monastery, Gudum Church and Klostermøllen on the Kløverstien Church and Monastery route.
Explore "the land of the Gods".
4 routes in the wonderful nature around Gudum.
Choose between the Church and Monastery-route, the Fiskebæk-route, the Fladå and Råbjerg-route, and the Gudumlund-route.
Gudum is situaded 10 kilometers east of Lemvig and 10 kilometers west of Struer.
The nature of the area has everything: burial mounds, valleys, ravines, woods, meadows, heath, and inlets.
Naturparknissumfjord © 2023