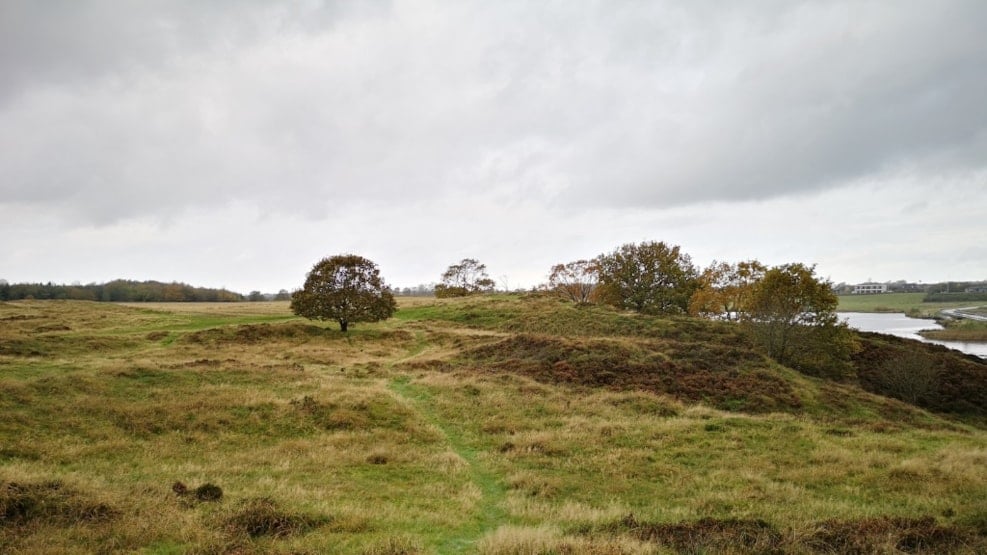 Hike - Tvis Mølle Naturlaboratorium
In the nature area east of Holstebro, Tvis meets Å Storå, which flows into Vandkraftsøen.
Along the river are forests, lakes, meadows and overgrazed areas with a diverse flora and fauna.
Tvis Å divides and forms an island, where Tvis Kloster was located in the Middle Ages. The walls of the monastery are marked with earthen ramparts.
On the island you will find the old watermill Tvis Mill.
The yellow route around the marl grave lake offers fine nature experiences.
In the area by the packed lunch house you can find traces of the beavers that have settled by Tvis Å. The beavers are shy, and are best seen when it is getting dark.
The trip up along Tvis Å offers lots of beautiful dragonflies in the summer - magnificent water nymphs.
The river got its meanders back when the fish farm was closed down, and there are plenty of gravel banks for the salmon and trout spawning opportunities.
The trip goes over a sandy pasture where there is nature care with sheep. Enjoy the beautiful view of the lake.
Naturparknissumfjord © 2023