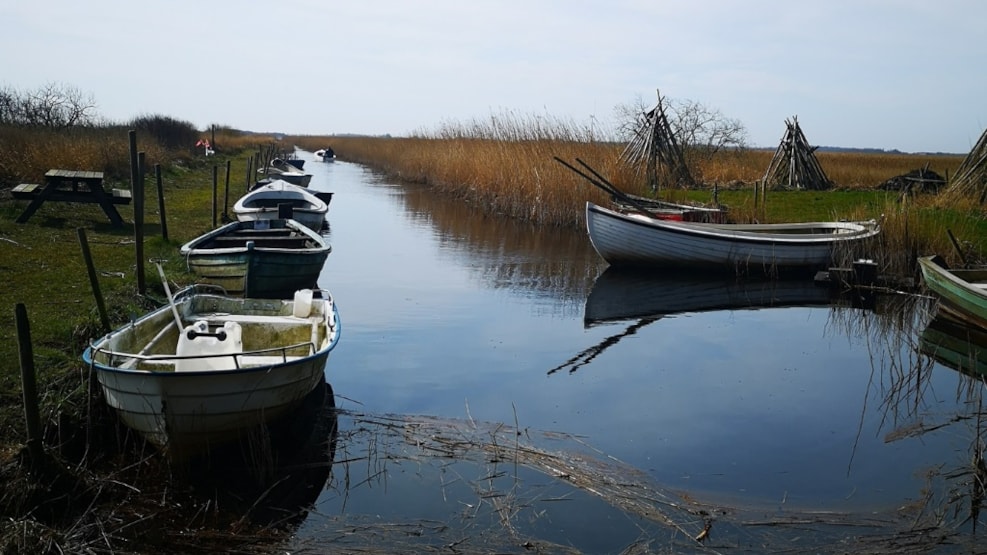 Hiking trail around Indfjorden by Nissum Fjord
Nature Park Nissum Fjord is a very special area where you can experience the sea, fjord, dune, heath and forest.
The nature park's rich wildlife can be experienced up close when you walk along the many paths and tracks in the area. Here is calm for contemplation.
Along the way you will pass the characteristic trees which have grown crooked due to the eternal westerly wind, a small river with a bridge and Nees Church, which once belonged to the manor Ulfsund.
For example, you can choose to start at Bøvling Harbor - a charming little dinghy harbor with tables / bench sets.
A narrow canal connects the dinghy harbor with Nissum Fjord. The small fjord boats are moored on both sides of the harbor.
Naturparknissumfjord © 2023