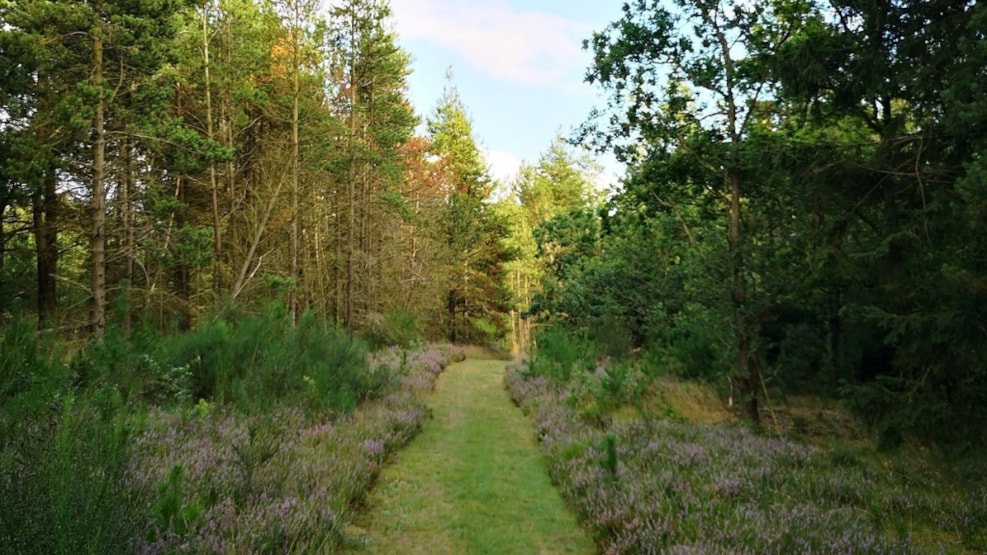 Hjertestien at Råsted Plantage by Vemb
If you are lucky, you will encounter reindeer, deer - and golfers - on the Hjertestien trail at Råsted Plantage outside Holstebro. The route goes around the golf club in Råsted in a scenic area with many different kinds of nature. You come close to Holstebro Golf Club and through woods on the beautiful and varied tour. There are signs posted where the path crosses the golf course.
The route is 5.5 km, but can be shortened to 4.5 km.
There is parking and toilet facilities at the golf club, and before or after the tour you can refuel with a meal or a meal at the Golf Café.
Start and finish: Brandsbjergvej 4, Råsted, 7570 Vemb.
Naturparknissumfjord © 2023