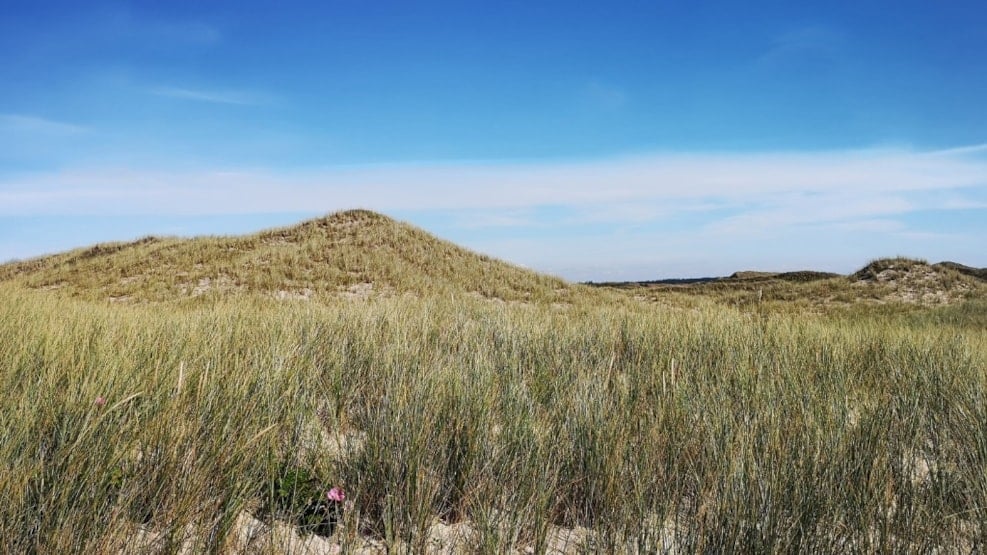 Husby Klitplantage
Husby Klitplantage close to the North Sea consists of a hilly dune landscape covered by heath vegetation and dune grass, which passes into pine and pine forest. Further inland grow beech and other deciduous trees. In the plantation you can, among other things, experience crustaceans, roe deer, bird king, buzzard, tower falcon and natravn.
The dune "Marens Maw" (Marens Mave) lies on the edge of the forest areas and the dune heath in the western part of the plantation. The view of the wild North Sea, the quiet Nissum Fjord and Husby Klitplantage is fantastic.
The 'pot' in the plantation's west side is a characteristic dune formation - a so-called parabola dune. Wind and weather have created the pot, where all sand is blown away down to the groundwater.
In the plantation there are two nature camp sites.
In this unique plantation there is a popular swimming lake, Skavemosen The lake is relatively shallow and suitable as a bathing lake - also for the smallest. There are tables / benches and barbecue. The lake is a dug lake, where among other things live pike and perch.
There are a large number of marked hikes, - bike, riding and running routes in the area.
Dogs are welcome - on a leash.
Access for all
Parts of Husby Klitplantage are handicapped accessible. The plantation has a hiking trail especially for wheelchair users, toilets at Husby Church and at Skavemosen, where a ramp is laid out so that wheelchair users can swim in the lake.
Read the story about when Husby Church was about to come true and the Husby farmers asked the king for help.
Naturparknissumfjord © 2023