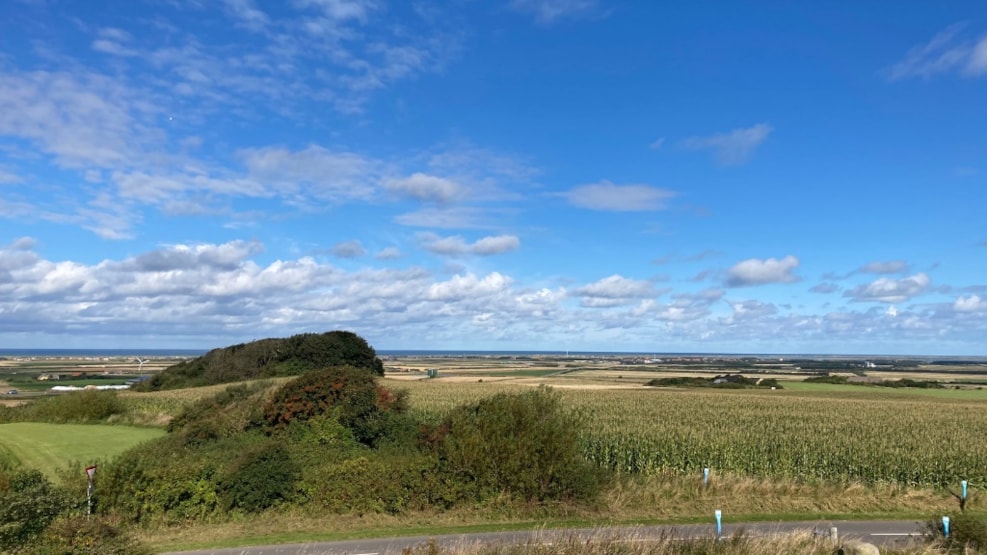 Hygum Bakke
At Hygum Bakke you will find almost 30 protected mounds dating from the Bronze Age. The mounds are visible from a long distance, as they are located on Egbjerg and Hygym Bakke, respectively, which are almost 60 meters high in themselves.
Hygum was the name of the local parish and means "the settlement by the hills". The oldest of the burial mounds south of Hygum Bakke functioned as a burial mound, where by lighting bonfires one could warn the population of danger.
A milestone from the 18th century at the foot of the hill shows that part of the old country road from Lemvig to Thisted went west of Nissum Bredning before the North Sea broke through Aggertange in 1825. You can see the course on maps from 17th and 18th century maps. The road is probably even older.
During World War II, the German Armed Forces also used the area under the name "Höhe 57". The site was heavily fortified with bunkers, minefields and an armored grave.
From Hygum Bakke there is a fantastic view of the landscape towards the North Sea, Harboøre Tange and Nissum Bredning.
Naturparknissumfjord © 2023