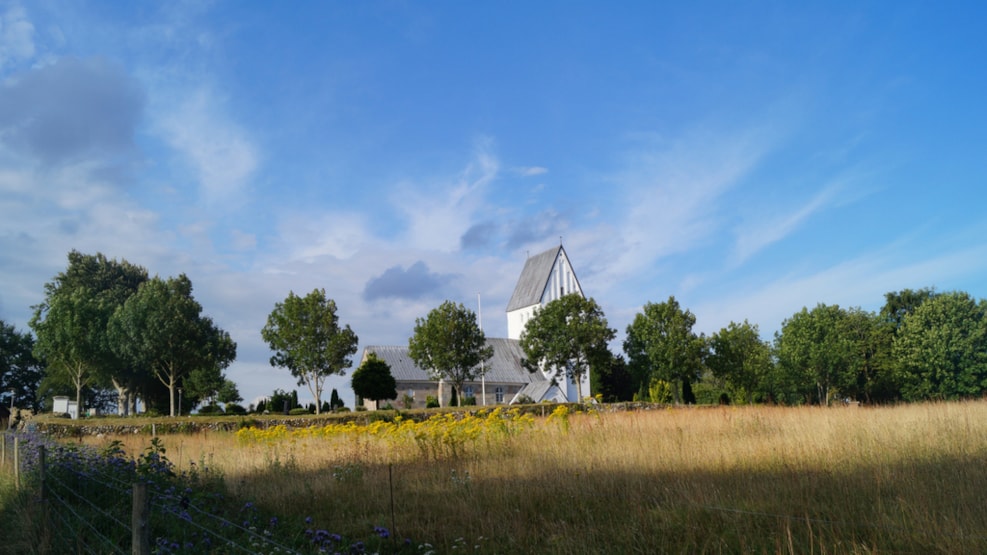 Idom Church
Idon Church was built in the 12th century, tower and porch about year 1490.
It is very harmonious and well-proportioned.
12 stones, which are beautifully harmonized in colour, form the chancel arch, the same number and colour are used at the front of the altar.

The present altarpiece is from year 1787. The story goes, that the original altarpiece burnt down, because the parish clerk had forgotten a candle. At the back of the altarpiece you can read a sad poem about the incident. A carver by the name of Nødskov has created the present altarpiece. 
Graves of Airmen
At the tower you find the airmen's grave. Here, six Canadians and a Northern Irishman are buried. They crashed in a plane on a field in the south eastern part of the parish on the 15th of October 1944. The iron cross behind the tombstones is a piece of wreckage from the plane. Read more about the seven airmen. Evald Sønderby has written this account about the air crash.
Naturparknissumfjord © 2023