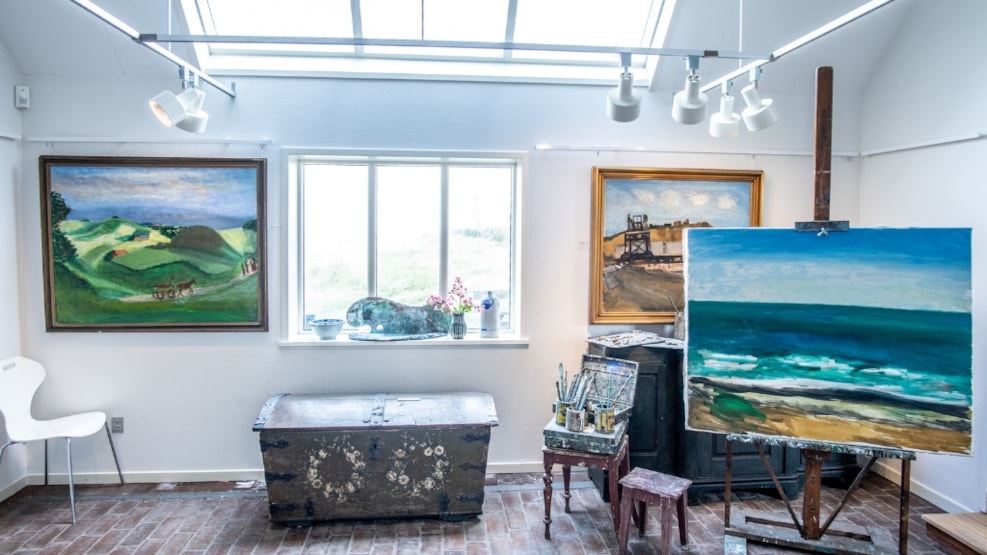 Jens Søndergaard's Museum
Right on the slope by the North Sea and the impressive nature, you get the opportunity to get both a nature experience and an art experience by visiting Jens Søndergaard's Museum.
Here you will find a nice, small collection of sea pictures and other motifs from the area.
Painter Jens Søndergaard (1895-1957) was a significant painter from the first half of the 20th century. He was deeply fascinated by the strong forces of nature, the steep cliffs by the sea and the lines of the landscape, and he expressed them the canvas with strong colors and round lines.
Jens Søndergaard received the Eckersberg Medal in 1931, the Thorvaldsen Medal in 1946 and the American Guggenheim Award in 1956.
Jens Søndergaard The museum is a small wooden house, which he used from 1930 as a cottage and studio. You can see more of Jens Søndergaard's pictures at the Heltborg Museum in Sydthy and the Statens Museum for Kunst in Copenhagen.
In 1993-94 the wooden house was restored and in 1997 transferred to Lemvig Museum.
Naturparknissumfjord © 2023