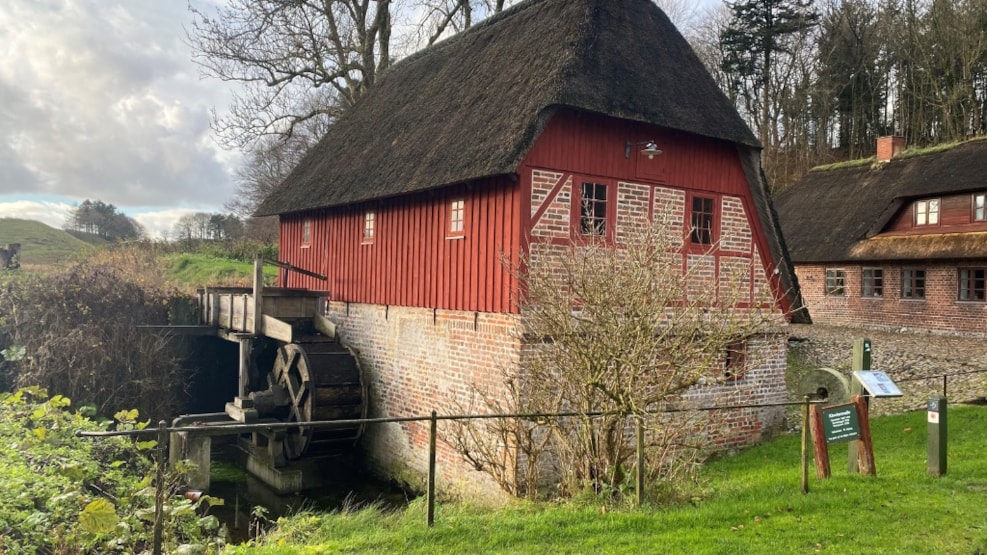 Klostermølle
The mill you can visit today in Gudum dates from 1835, but the mill's history actually dates back to the 15th century. At that time, a mill was built because the Prioress at Gudum Monastery wanted it.
The original mill washed away during a violent thaw in 1829.
In the year 2000, the mill underwent a thorough restoration, and in 2014, the old mill lake was restored.
The mill is located in a truly scenic area in Gudum. Discover the exciting ice age landscape, which is part of the UNESCO Global Geopark West Jutland. Bring packed lunches and enjoy them by the lake or go inside the mill's bar.
The mill is privately owned and is part of an old family farm that is run organically. Visitors to the mill should therefore take into account farming and the private areas.
Naturparknissumfjord © 2023