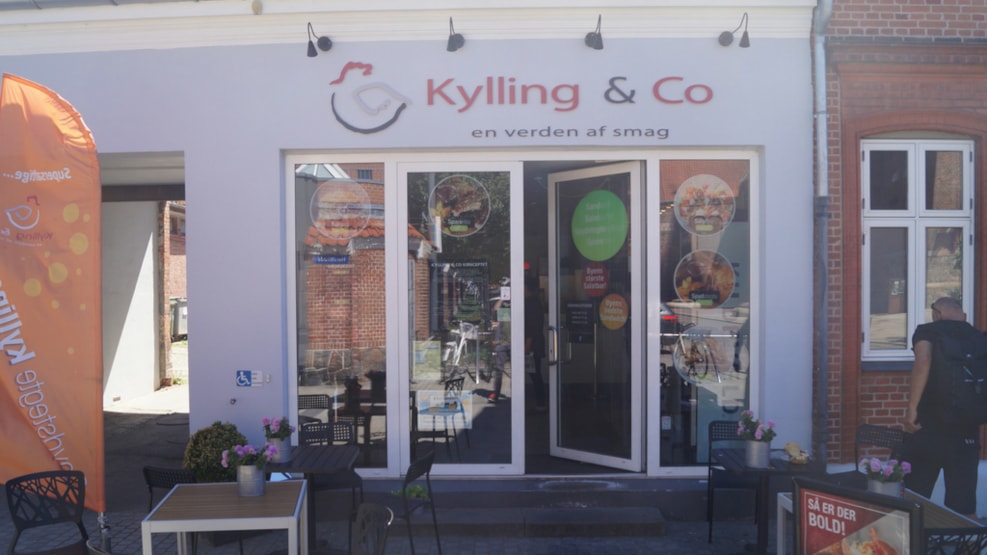 Kylling & Co.
Kylling and Co. want's to be a serious alternative to the traditional fastfood.
The chicken are free range farming on selected Danish farms they are fried in the best Rôtisserie ovens, which combined with spice blend ensure a juicy and tasty chicken.
We have developed our own spice blend inspired from traditions from different countries. The potatoes and French fries are prepared in oven, whereby we obtain a lowfat result with the best taste. We offer the hole family a fast, sensible fastfood solution, which can be enjoyed with a good conscience and without making any compromises on quality.

Enjoy!
Naturparknissumfjord © 2023