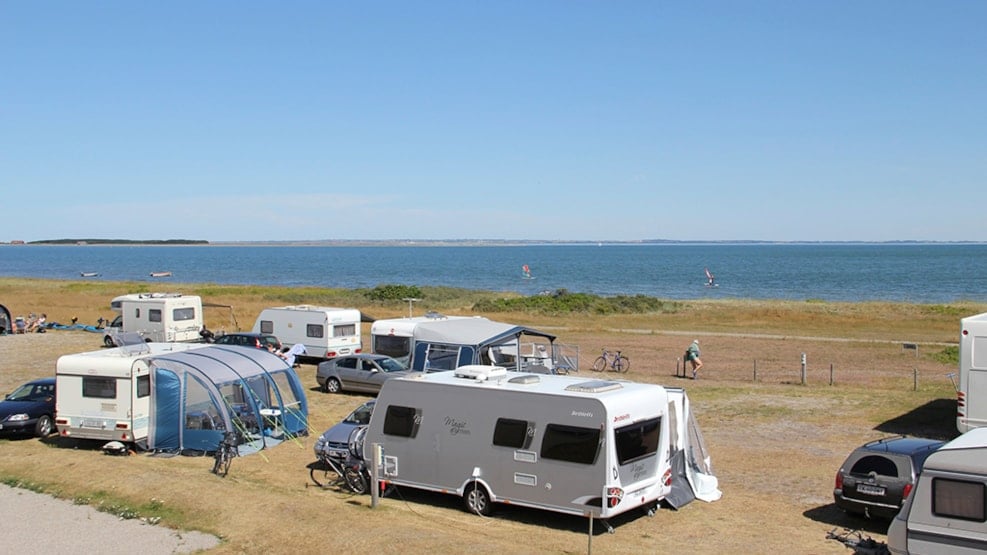 Lemvig Strand Camping
Lemvig Strand Camping is located by the beautiful Limfjord only 50 meters from the beach. Here there is a surf school, marina and several good hiking trails. It is also possible to pick your own oysters and mussels, as well as enjoy the beautiful West Jutland nature.
Lemvig Strand Camping is the place for the versatile family. Here you have the opportunity to get out and be active in the beautiful and stress-relieving nature. Where you have some of the best opportunities for water sports, such as kayaking, windsurfing and SUB. Or would you rather read a good book and drink a glass of red wine while relaxing and enjoying life, there is also room for that.
On the site there are beautiful and clean family rooms, spa bathroom, children's section, changing room, 2 TV rooms, laundromat, large shared tent and massage chair.
Lemvig Strand Camping always guarantees good bathing weather in the large swimming pool, with children's pool, spa, Turkish bath and sauna. It is also possible to frolic on the playground, on the beach volleyball court or the ball field. It is also possible to use the games room where you can play pool, table football or air hockey.
Only 2 km from Lemvig Strand Camping is the charming town of Lemvig. Here you will find well-visited restaurants, good shops and several cultural events. It is a must to take a trip to the North Sea or on a picnic in Klosterheden. If you want to play golf, it is a must to try the Lemvig Golf Course which is only 900 meters from Lemvig Strand Camping.
Within a manageable radius you will find JyllandsAkvariet, Kystcentret, Sea War Museet, Sneglehuset, B&O Museet, Mønsted Kalkgruber and Hjerl Hede.
Naturparknissumfjord © 2023