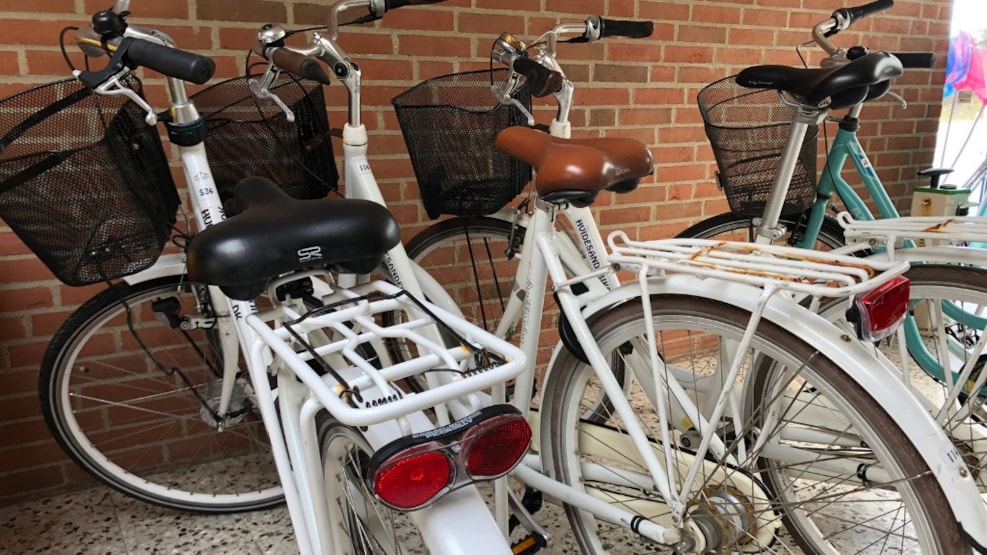 Let Køb Super Market Vedersø Klit Camping - Bike rental
The scenic area at Vedersø Klit Camping is ideal for cycling tourists with routes both along the west coast and inland.
Rent a bike at Let Køb supermarket by Vedersø Klit Camping and explore the area by the North Sea.
You will find the Let Køb supermarket right next to Vedersø Klit Camping and Restaurant Havtorn. 
We rent bicycles in collaboration with Hvide Sande Bike. We have a nice selection of bikes in the store. If you have special wishes, please contact Hvide Sande Bike.
At the camping site's reception you find inspiration for bike rides for the whole family in the area:
Try, for example, the cycle route around Vester Husby, 10 km, which takes you past beautiful dune landscapes in Husby Klitplantage and beautiful forest areas. In the forest you will find both the child-friendly bathing lake at Skavemosen and viewpoints. You will also pass Husby Church.
Around Nissum Fjord - 84.5 km. Take the bike and follow the bike paths and bridges which ensure that you can get all around the fjord. Nissum Fjord is a game reserve for breeding waterfowl.
You can follow the West Coast Path to the north or south right from the campsite. The trail is a combined walking and cycling route of approx. 100 km along the North Sea.
When you come back after the day's experiences in the open air and are hungry for delicious food, we can recommend that you visit Restaurant Havtorn at the campsite.
Naturparknissumfjord © 2023