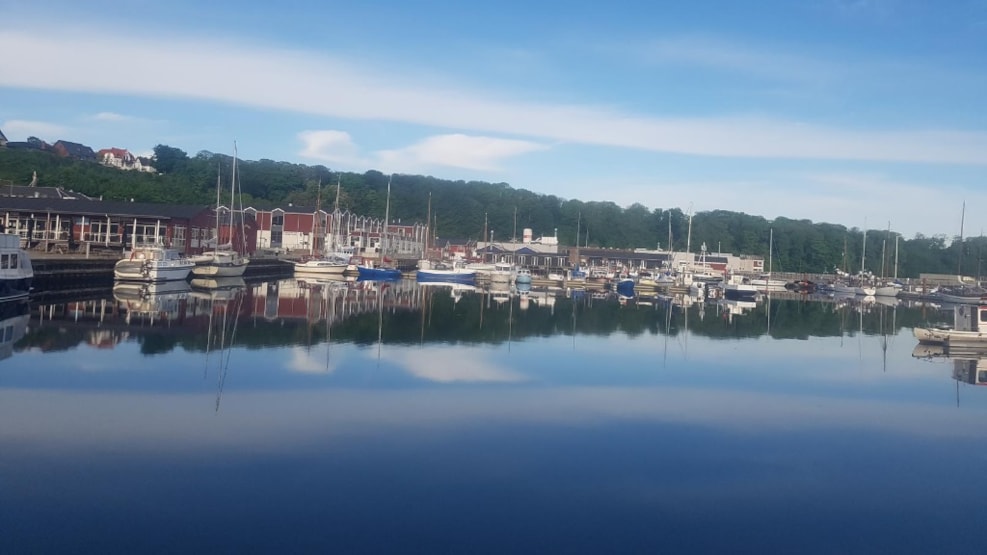 The Limfjord
The Limfjord area contains idyllic harbor environments, exciting cultural history and beautiful nature experiences, where you can experience many different types of outdoor experiences.
The varied landscape with hills and bays, islands and noses invites you to bike and hike.
At sea you can participate in safaris for seals, oysters and seaweed.
At the Limfjord, life is pacted with the magnificent fjord landscape and the impressive views.
Those interested in nature and cultural history can dive into the many cultural treasures of the Limfjord area, for example at Doverodde on Thy, which was an important trading place with grain and cattle trade and a weekly departure to London in the 19th century. Today the place has an exciting experience center. From the silo you get a magnificent view of the place and the Limfjord.
The Limfjord towns of Lemvig and Thisted offer pleasant harbor environments with life on and at the harbor and an active trade life in the pedestrian zone of the city.
Visit the cozy Handbjerg Marina - and just take the kids with you! Here is a beach, playground, shelters, restaurant and ice cream parlor, as well as the opportunity to rent sea kayaks, fishing nets and crab sticks in the summer.
The busy small ferries sail locals and tourists back and forth between the islands of the Limfjord and the mainland and is an experience in itself.
The Limfjord is known for its seafood. Distance from fjord to table isn't far in the Limfjord, which have both world-class oysters and clams. And don't forget the famous limfjord lobsters.
Every year in week 37 you can enjoy the breathtaking view of old wooden ships gliding across the water on their trip "Tour de Limfjord" as they visit Løgstør, Thisted, Struer, Nykøbing Mors, Fur and Skive. As they dock, they are greeted by enthusiastic spectators who are allowed to board and gain an insight into life aboard between ropes and tar.


Naturparknissumfjord © 2023