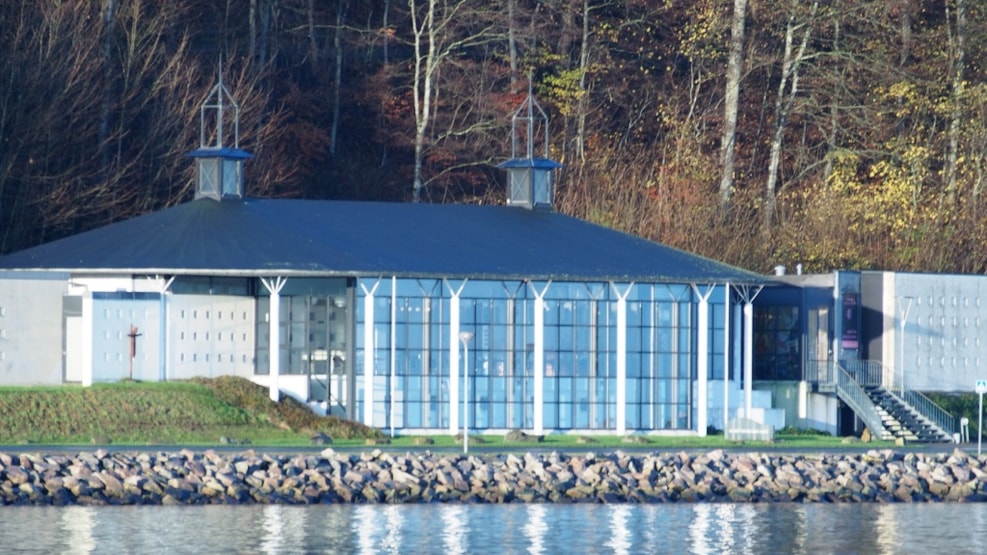 Museet for Religiøs Kunst - Religious art
The fact that today there is an art museum in Lemvig, which as its special area has the religious art, stems from the large decoration of Lemvig church, which the visual artist Bodil Kaalund made 1976-81.
The artist's collaboration with the local population led to many conversations about the nature of art and about its role and relationship to church and religion.
At the Museum of Religious Art you can see the "Bodil Kaalund Collection" where the basic stem consists of the 159 original Bible illustrations, which the artist made in the years 1984-91 for the Bible Society's publication of the newly translated Bible from 1992.
The individual illustrations measure 53 x 42.5 cm and are made as watercolor over lithograph. The collection also includes a number of preparatory works for the illustrations in addition to a few that were not included in the Bible.
The museum also has the "East Greenlandic collection" and the "Rouault Collection".
During large and space-consuming theme exhibitions, the Museum's permanent collection and the Bodil Kaalund Collection can be narrowly represented.
The museum is currently run with relatively few permanent employees and approx. 70 volunteers and enthusiastic staff. Together, they create fine exhibitions in the museum, which was built in 1994. In 1998 and 2006, the museum was expanded a lot, and it made possible, among other things, larger exhibitions.
Relax in the café and enjoy the view of the Limfjord
In addition to a fantastic view of the Limfjord towards the city of Lemvig, the museum's café also offers homemade cake and coffee.
During the summer, a tapas plate of good, local ingredients is also offered.
Naturparknissumfjord © 2023