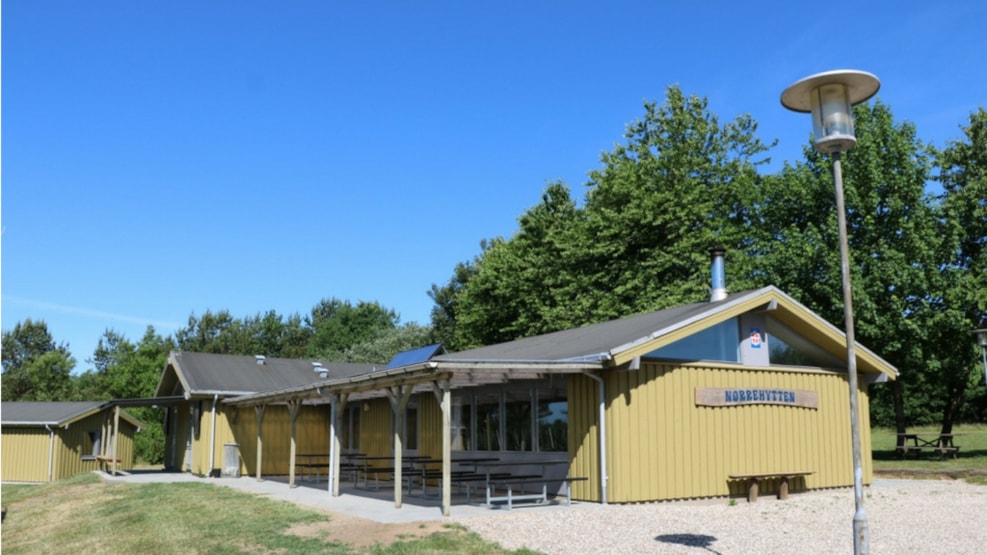 Nørrehytten
Nørrehytten is a lovely, newly renovated and well-kept cottage, which is rented for a variety of purposes. The cabin is located just outside Holstebro.
There is a large outdoor area with gravel parking, big ball course, bonfire area, extra large barbecue and there is a possibility to eat under a cover with tables and benches.
The cabin contains a large dining / living room of approx. 70 m2 with wood burning stove. There are tables / chairs so that the minimum can be covered for 64 people.
In kitchen and bakery there is everything for cooking and serving for a minimum of 60 people. Large closet freezer, large fridge, 2 ovens, stove, large dishwasher, coffee machines, electric kettle, service (incl. Wine glass).
Good opportunities for overnight stay. There are 2 cabins, each containing 2 bedrooms with bunks and seating for 8 people - 32 in total. Therefore, there are 2 bedrooms with 2 beds in each.
There is also a small tent-room and an area with 2 shelters and a bonfire dish.
You are welcome to bring caravans, which can be placed either on the parking lot or on the ball court. There is also WI FI in the Nørrehytten.
Naturparknissumfjord © 2023