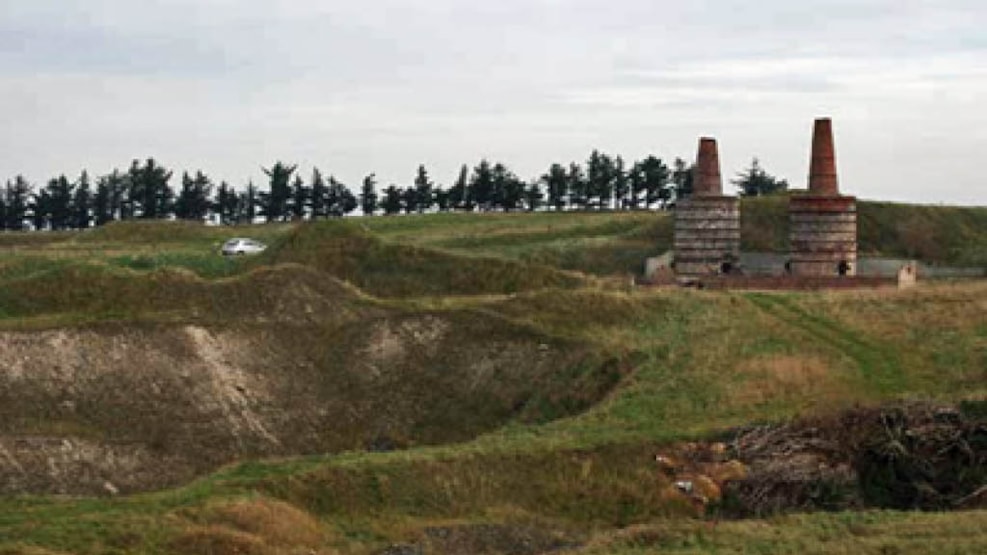 Sevel Kalkværk - Lime works
Sevel Kalkværk (Lime Works) is part of an exciting industrial adventure, where the geology in the form of 60-65 million year-old limestone has created jobs and history.
The oldest limestone graves in the area are located on Bjergbyvej and are from approx. 1870. You can still see them clearly.
For approx. In 1901, the De Jydske Kalkværker acquired the rights to dig lime in this area to stop the competitor's lime extraction. But they had not taken into account that there was plenty of lime in the soil close by, namely in the area of ​​the Stampestrømmen. Here they started to make a fairly extensive "industry" with the production of mortar, hydrate lime and more.
The first building here is believed to be the limestone mill that was built around 1890. In 1911 Sevel Kalkværk began to expand. Most of the land around Sevel Kalkværk was pure heat at that time.
In 1960, modernization of the lime excavation began. Where previously used mines, shovels and simple hoists were introduced, the more efficient excavators were introduced. But only a year went by, then the limescale ceased and everything stood still.
In 2011, a group of local fire-souls founding the Friends of Sevel Kalkværk, which works to preserve the ruins of the old lime mill and tell the story of the industry. In 2017, the visiting house was inaugurated and the restoration of the remaining pot ovens was presented. You can see pictures from when the limescale was operating in the visitor's house. Also visit the lime mill with the large ring furnace, the smithy, the weighing house and the renovated pot ovens.
Take a stroll in the exciting scenery along the Stampestrømmen, which has supplied hydropower to a watermill from 1820-60. Later, there were pond farms on site before in 2012, nature restoration was made and a path to Stubbergård Sø was established.
Sevel Kalkværk is a geosite under Geopark West Jutland and UNESCO, as the Lime Works as an industry and workplace is regarded as a conservation-worthy example of cultural heritage which is geologically based.
Naturparknissumfjord © 2023