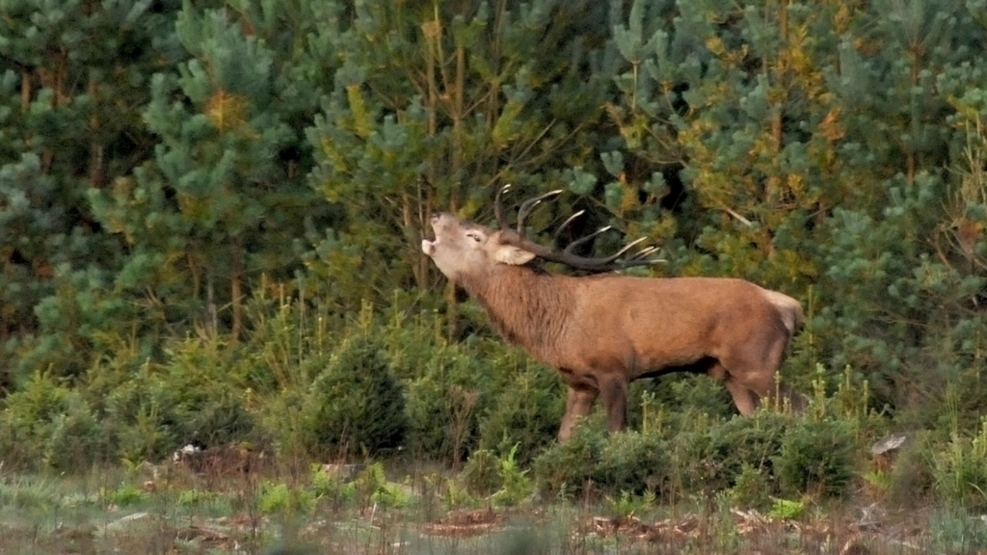 Stråsø Plantation Nature National Park
Stråsø Plantage designated as a Nature National Park
The nature national parks must contribute to strengthening nature and biodiversity by establishing large, cohesive nature areas.
Here, nature can be allowed to develop in its own way in interaction with the large grazing animals that are exposed in the area.
Nature National Park and nature cannon
In addition to the designation as a natural national park, Stråsø Plantage is also part of the nature canon of 15 of the most beautiful spots in Denmark.
Together with Vind Hede, Stråsø Plantage is one of Denmark's largest contiguous heath landscapes. Råsted Lilleå, where beavers and salmon frolic run through the area. In the area you can also experience otters, ravens, various small birds and plants, some of which are even rarities such as spring bells and cuckoo herbs.
In the oak scrub you can pick chanterelles, karljohan mushrooms, blueberries and cranberries. The last whole weekend in August, the forest roads are therefore open for car driving. The mushroom season depends, among other things, on precipitation conditions.
Here there is room for nature to unfold. Here you still get the impression of the vast expanses, which is a rare sight in Denmark.
It was reportedly here at Lærkehøj that Hans Christian Andersen wrode 'Jutland between twin Seas'.
Bathing lake
There is a child-friendly bathing lake at Skelvej in the northwest corner of the plantation. The water level is dependent on the groundwater level. Therefore, it can be difficult with the water depth in dry summer months.
Angling
Most of the lakes in the area are the flat-water heath lakes, which dry out regularly in the summer. Therefore, there are no fish in these lakes.
In the upper part of Lilleåen it is possible to fish. The fishery is leased to Holstebro and Omegns Fiskeriforening. Anyone with a valid fishing license can buy a day pass for the area. In Lilleåen there are brown trout, stallion, salmon and eel.
Riding and riding a horse-drawn carriage Is generally permitted on roads, tracks and fire lines.
MTB
Mountain biking is generally allowed. A marked MTB track has been made in hilly terrain southeast of Sdr. Vosborg Hede.
Overnight in Stråsø Plantage
There are two campsites in the area - at Lystbækgård and Ulborggård. The pitches have water, toilet, tables, benches and barbecue facilities. Seats must be reserved in advance. In addition, there is a primitive accommodation at Stolbjerg. The place can be used freely, but has no facilities.
At Friluftsguiden you can find an overview of hiking routes and campsites in the area.
Read more and download the Danish Nature Agency's leaflet "Stråsø Plantage" no. 41.
Naturparknissumfjord © 2023