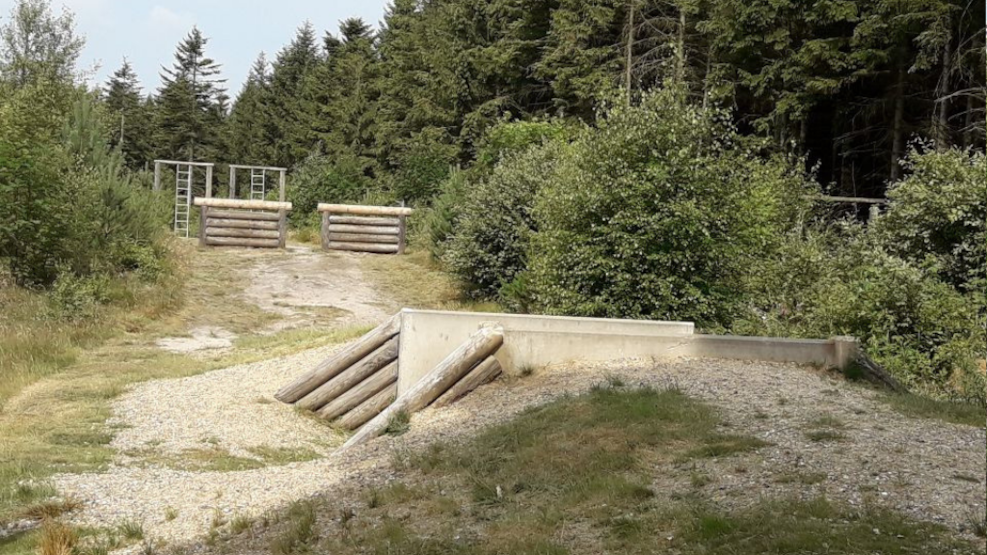 Tinkerdal Visitor Center
Tinkerdal Visitor Center is an offer for citizens and tourists, which the Danish Nature Agency Midtjylland has developed in collaboration with Holstebro Municipality and the citizens' associations in Skave and Hogager.
The site is an outdoor nature room or entrance gate to the forest, where there are various facilities that will make it easier to get fresh air, exercise, recreation, nature experiences and socializing.
 
The facilities are for all age groups ranging from children to young people, adults and the elderly. Tinkerdal houses a playground for the youngest, a GetMoving gym for children and adults, a packed lunch house for smaller groups, a barbecue hut for larger groups, a shelterborg for accommodation, tables, benches and bonfires.
Go troll hunting in the woods
Try if you can find the sleeping giant troll, WildEmil, who sleeps somewhere between the trees. If you promise not to wake him, feel free to climb around on him.
Find your way
Tinkerdal Visitor Center is located between 2 parking spaces. To the south is a small parking space at Tinkerdalsvej, and to the north there is a larger parking space on route 16 with public toilets. This parking space also acts as a kind of "trail center" - a point from which marked walking and cycling routes depart.
 
Here you can start at a approx. 30 km long bike ride that takes you all over the 2357 ha large, state-owned Feldborg Nørreskov, ie. both Borbjerg, Sevel and Nordre Feldborg Plantations.
You also follow a walking route, which among other things brings you past the living area with tables, benches and campfire at Hogager Dam. There is a small parking space at Hornstrupvej.
Dogs are also welcome
North of Route 16 there is also a larger dog forest with fitness equipment for dogs. Here you can find several dog forests and offers for dogs.
Naturparknissumfjord © 2023