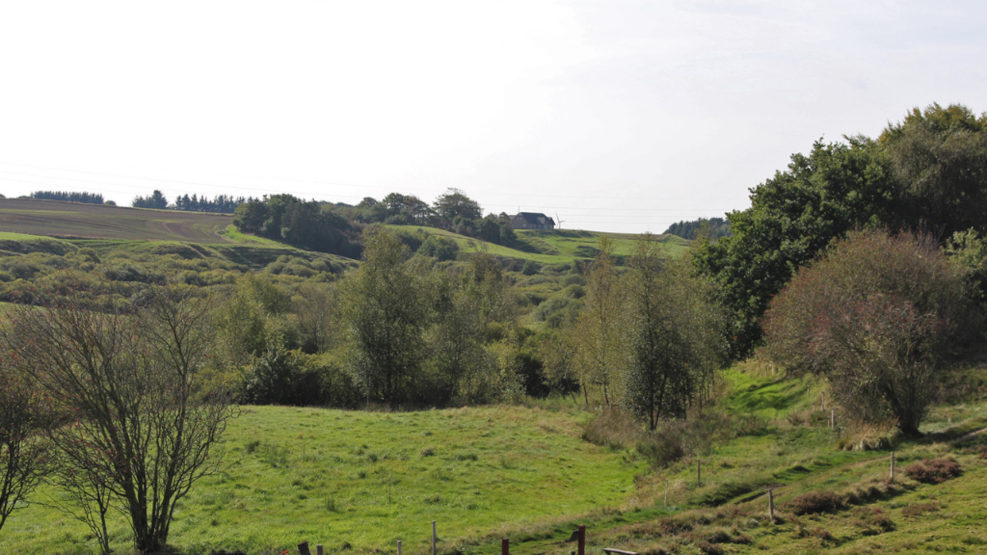 Trail of ancient Times - Fousing Meltwater Valley
The northern part of Fousing melt water valley is connected to the Kilen. The valley's distinctive terrain is shaped by melt water and is characteristic of this area.
The ice and meltwater modeling of the landscape has resulted in a terrain with large soft hills and steep slopes, which are most dramatic around the Kilen and decreases in strength and drama in the small valleys that cut into the flat terrain. Experience the beautiful nature and visit the heath at Kjærgaard Mill.
Naturparknissumfjord © 2023