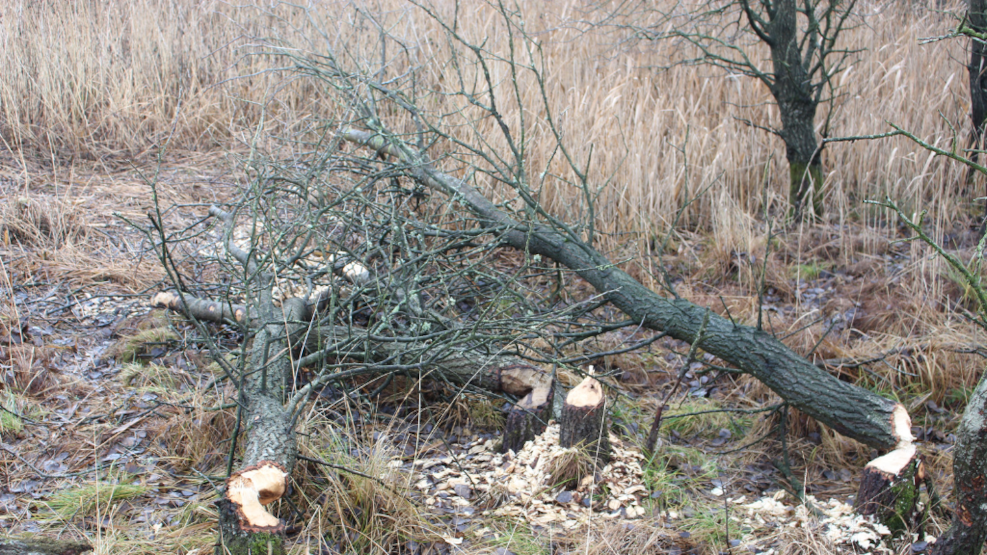 Trail of Ancient Times - Klosterhede Plantage, Sønderby
Klosterhede Plantage between Lemvig and Holstebro consists of Klosterhede and Kronhede Plantager with its 6,400 ha Denmark's third largest forest area. The plantations are located on a meltwater canal, formed by melt water from the two large tunnel valleys, Kilen and Lem Vig.
South of Fabjerg, on the bad heathland, it is said that there was a small village called Sønderby. 1889 was a bad year for the small town. The old mill from 1420 burned down and the dam at the lake collapsed. The land area was therefore sold to the state, which was establishing Klosterheden Plantage. In the first instance, the state would use the seabed fertilizers. This meant that the former lake was laid out for agricultural land. Later, the cultivation stopped and in 1977 the state forest district restored Møllesøen.
Møllesøen is one of Klosterhedens oases of wildlife. Here, with a little luck, you can see both beavers, crustaceans and the water star.
If you want to experience the beavers on your own, you can start your hike at Møllesøen and walk about 1.5 km to the southwest along Flynder Å. Here you can come across beaver trees, eating places, nests and dams. Beavers are most active in the early morning hours.
You can also meet the beautiful crustaceans. With just over 400 animals, Klosterheden is home to one of Denmark's largest stocks.
Naturparknissumfjord © 2023