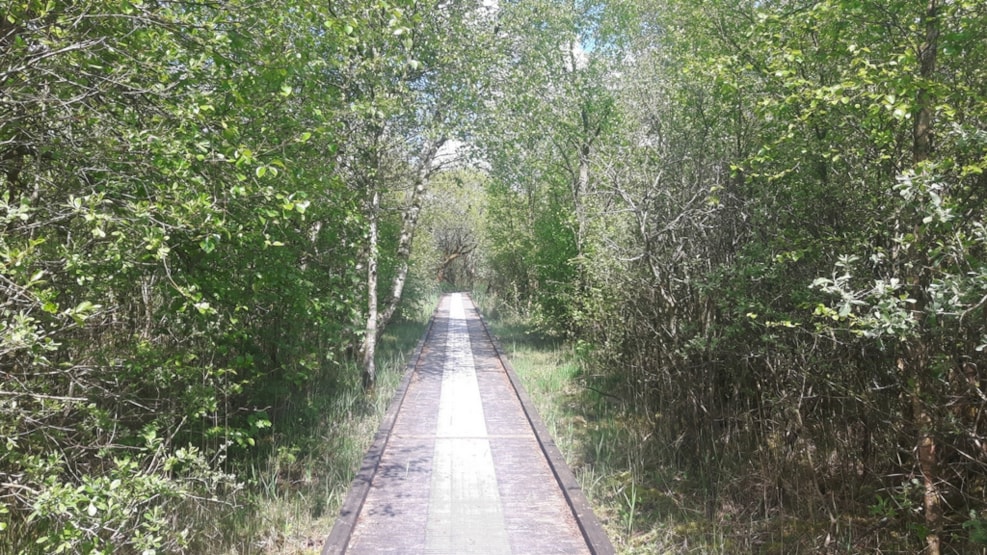 Trail of Ancient Times - Stubbergård Sø - "Æ swort hus"
Stubbergård Lake and Flyndersø is a partially buried tunnel valley with dead holes. A tunnel valley is where large amounts of melt water under the ice with high pressure have pierced the main stay line. When the ice began to melt, large numbers of death slums were left in the tunnel valley. As they melted, the current landscape with many dead holes was formed. These are the largest of these you can see today as Stubbergård Lake and Flyndersø.
The main residence line and Oldtidsvejen hit the south end of Stubbergård Sø, which together with Flyndersø make up the easternmost of the four large tunnel valleys in Geopark West Jutland.
Get an appetite for the food by taking a walk on the Mosestien (1.7 km) or a trip to the ruins of Stubber Monastery (2.3 km). The Mosesty passes "Æ swårt hus" which is an old ridge list.
On a small peninsula on the western shore of Stubbergården lies the ruins of Stubber Kloster. The monastery belonged in the Middle Ages under the Benedictine Order and was, until the Reformation, a major power factor in the region.
Just north of the abbey ruin you can see the remains of a sheepfold and sheepfold, which travelers on the old north highway used when they stopped for the night. The area also houses a rich bird population, and if you are lucky you can hear rumen and maybe see an osprey or otter.
Naturparknissumfjord © 2023