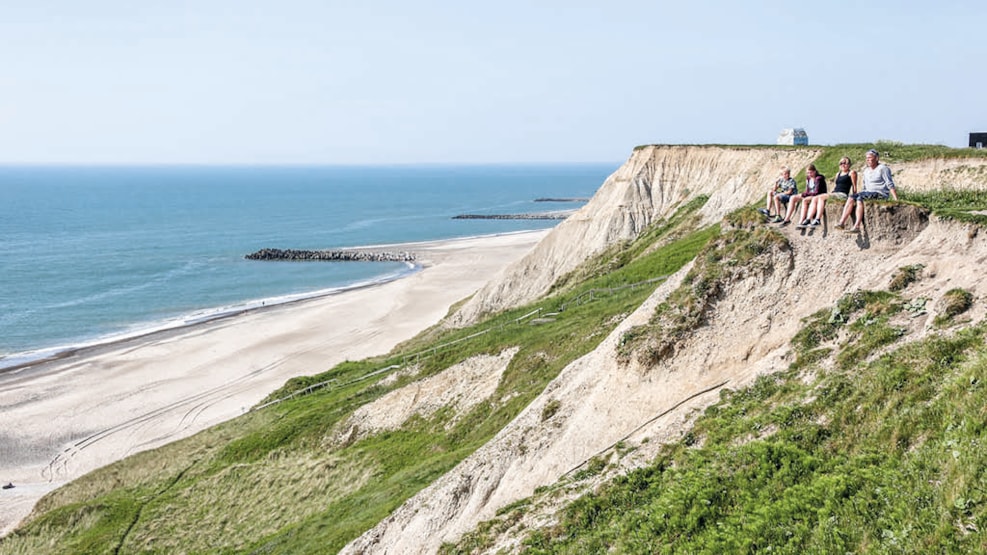 UNESCO Global Geopark West Jutland
Geopark West Jutland has in 2021 been included on UNESCO's list of Global Geoparks.
This puts extra focus on the West Jutland landscape created by ice, water, wind and people.
The inclusion on the UNESCO list includes a recognition of the area's great landscape values with world-class geology, magnificent nature and stories about how people have settled in this area, which is characterized by strong forces of nature.
Ice Age landscapes are grandiose and richly varied in West Jutland and the western part of the Limfjord. The landscape behind the coast offers great variety with lush moraine landscapes, sandy and flat plains, river valleys and lakes. Here you will find plantations, cultivated fields and large heaths that offer a wealth of experiences.
Since 2011, work has been done to make West Jutland (Lemvig, Struer and Holstebro Municipalities) a European geopark according to guidelines supported by UNESCO.
The geo-parks contain some of the places that best tell the story of how our planet's landscapes have been formed and changed over millions of years. At the same time, the geopark tells about how nature and man have adapted to the conditions after the last ice age. Read more about UNESCO Global Geopark West Jutland.
Put geosites and hiking routes in your pocket - download the Geopark West Jutland App
With the Geopark Vestjylland App, you always have an updated overview of exciting geological sites and hiking routes at hand.
Naturparknissumfjord © 2023